November 20th, 2020

As of November 20, 2020, I will have been on Fine Art America for 100 days! I still love the site and feel it is such a great forum for sharing art. I think eventually some sales might kick in, but honestly I am still a little amazed that I am able to sell my art this way.

Going to keep it short, and just do a comparison with my 30 day check-in stats.

30 Days 100 Days
Gallery Size: 445 1089
Collections: 16 30
Images Featured in Other Groups: 58 200
Contest Placers: 2 2
Followers: 50 145
Views: 3398 18276
Comments: 186 761
Sales (all): (THANK YOU!) 4 20
Sales (from strangers): 1 11
Commissions earned: 28.05 83.21


September 12th, 2020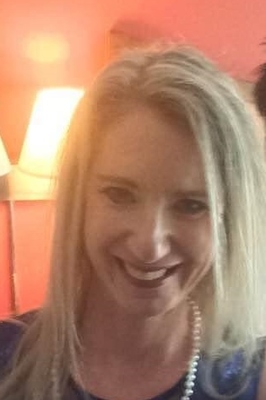 Well, I have made it to my 30 day mark on Fine Art America, which means that I can finally vote in the FAA contests! I love the contests, and the groups, and the community and variety of artists on FAA – so I am really glad that I joined.

I am just recently discovering that perhaps I might be an artist. I've always been artistic ... but that is not the same thing as being an artist. And the odd thing, is that the thing that put me over the line from artistic to artist was selling my first painting just 2 months ago at a local art gallery. It was only after that I could say, "I am a local artist". And I was so happy, because the word "artist" fit just right with my soul. And now, since joining FAA 30 days ago and being able to share my art worldwide, I can move saying I am local artist, to I am an artist.

Now, I am quite fortunate that I do not make my living from art, it is more of a hobby, though lately (because I can be a bit obsessive) it is consuming a lot of my time. Artistic floodgates seem to have been opened and I am spinning with ideas, and new ways to create. So, as a matter of principle, the numbers don't matter. I don't HAVE to sell my art. I don't have to get noticed or get discovered. A can just create and post and share, and that should be enough.

Except, I hate to admit, it is not. I am looking at the numbers, at the (very few) sales, at the views, and the likes and the favorites. I have joined 27 FAA groups and am posting in all of them. And it still feels like it is not enough because my art is not selling.

I know. I know. It's just been 30 days. I have the rest of my life to create and share my art. And it is completely out of my control whether or not people choose to buy it.

But the sad truth is, I want them to buy it. Not for the $1.50 so I will earn of course. But for the validation that yes, I am an artist. My work is good enough that a stranger would want to have it in their home.

So, on this 30 day mark, here are the numbers that are not supposed to matter. And honestly, I have no idea if they are good or bad, but I am just making a record:

Gallery Size: 445 Images
Collections: 16
Images Featured in Other Groups: 58
Contest Placers: 2
Followers: 50
Views: 3398
Comments: 186
Sales (all): 4 (THANK YOU!)
Sales (from strangers): 1
Commissions earned: $ 28.05

And for sure, those numbers don't make me an artist. And they don't tell me if I am good or bad, or just a hack. But they are there. I know someday when I have a bit more confidence, they won't carry the same weight or provoke the same anxiety or doubt about my identity as an artist, but at 30 days in, I am paying attention.

If you are interested in viewing my gallery (and stroking my ego a bit), here is the link to my profile pages: https://fineartamerica.com/profiles/eileen-backman

You can view images without an account, but if you want to "like" or "favorite" an image, you need to sign up for an FAA account.

I'll come back and visit again in another 30 days hopefully a little more secure and confident that I am on the right path, and all is well.

Thank for "listening" and thank you so much for your support.